The 1000KW diesel generator set is powered by YC12VC1680-D31 high-quality diesel produced by Yuchai. The YC12VC series diesel engine is the ideal power for the 900kW generator set. It adopts the leading supercharged intercooling, four-valve and electronic control technology, and the fuel consumption organization is accurate and fast. Good emission, good transient response performance and strong loading capacity;
High-strength cylinder block, alloy forged steel crankshaft, alloy steel connecting rod, internal cooling oil channel piston and high and low temperature water cooling system, effectively prolong the service life of the engine, and have a lighter and more compact structure in similar products; CAE analysis and patented technology Vibration and noise reduction design, the noise value is lower than that of domestic similar products; it conforms to the national non-road T3 standard;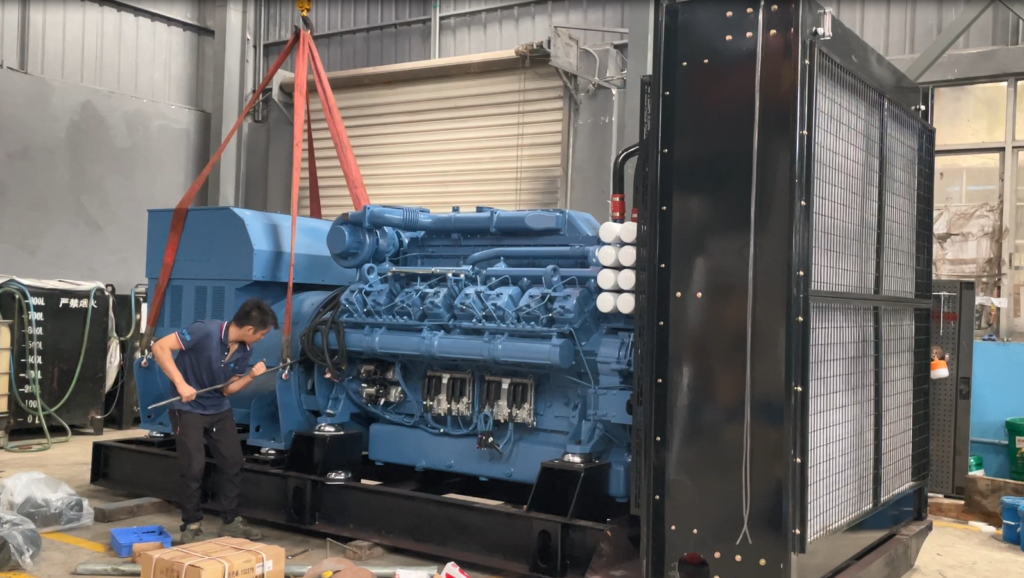 Self-starting, self-stopping, self-switching
Control panel AMF LCD control panel, display voltage, current, frequency, water temperature, oil pressure. generator set
Low oil pressure, high water temperature, overspeed, overload protection functions.